Peter Batty
Chair of the Board of Trustees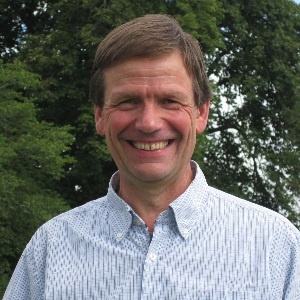 Peter has been Chair of the Board since 2015 and a trustee since 2011. Prior to this, he worked with CDEC for more than 20 years in a variety of capacities. As a teacher in the 1980s he first began to appreciate the importance of what was then called development education. Subsequently he has come to realise the relevance of global citizenship to us all, in every walk and at every stage of life. As Chair of CDEC, Peter is proud to lead a team of dedicated trustees and wants to do everything possible to support the staff team in ensuring that CDEC maintains and develops its strong tradition of working with schools throughout the county. His vision for the future is that, from these foundations, CDEC grows its leadership role in promoting and coordinating global citizenship in community, business and public life right across Cumbria and beyond.
---
Jen Jackson
Vice Chair of the Board of Trustees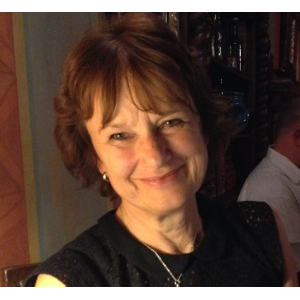 Jen has been a trustee of CDEC since 2005. At that time she had an advisory role for citizenship with Cumbria LA, within the Healthy Schools team. Until her retirement in 2011, she worked closely with CDEC to provide support for schools in relation to the citizenship agenda. After her retirement, she held the role of CDEC chair of trustees for four years. In her current trustee role, she supports the development of social capital and aims to encourage stronger links with secondary schools.
---
Clive Riches
Treasurer to the Board of Trustees
Clive has worked across the world as an education consultant specialising in inspections, training and assessment. He has written a number of books and articles on economics and brings a careful eye to the finances of CDEC. He has been a trustee since 2009.
---
Anne Myers
Secretary to Board of Trustees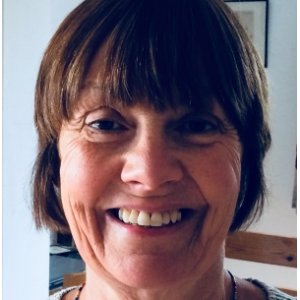 Becoming a trustee after retiring as a teacher, was one of the best decisions Anne believes she's made. She has been secretary for four years, a role which means she in close contact with both trustees and staff. Their foresight, adaptability, imagination and commitment to CDEC's ethos never cease to amaze her.
---
Gary Newman
Trustee, with responsibility for safeguarding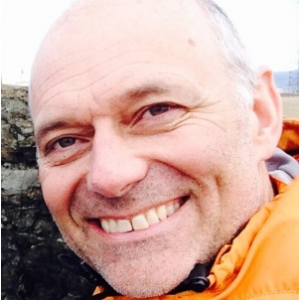 Gary is the head teacher of a small Cumbrian primary school which, for many years, has endeavoured to keep global learning at the centre of the curriculum and the pupils' educational experience. As a trustee, he brings a useful perspective on the challenges and rewards of developing the young global citizens of tomorrow within the current educational landscape. Gary has responsibility for safeguarding and a keen interest in strategic planning within the organisation.
---
Professor Murray Saunders
Trustee
Murray has been a trustee since 2016. He works at Lancaster University as a professor in the field of evaluation in the Department of Educational Research. He is also part of a small consultancy called IDEAs. Most of his professional life has been involved with evaluation in higher education but he has undertaken evaluations in a wide variety of situations including development, creative industries and agriculture. Part of his personal mission is to make evaluations useful and to help people evaluate their own practices. This is what he hopes to bring to CDEC.
---
Mason Minnitt
Trustee
Mason first joined CDEC in 1997 as a Cumbrian secondary head teacher representative. He was very keen to explore how ethical learning and teaching practice could include elements of the global dimension, student-led evaluation and research and exploration of fairness, equal-valuing and justice. He resigned after being appointed as Director of Barrow Community Learning Partnership and Education Action Zone based in Furness. The same values, principles and curriculum practice informed innovation and raising achievement programmes in Barrow and its hinterland. On retirement from work in Barrow-in-Furness, he rejoined CDEC along with Professor Murray Saunders with whom he had been collaborating in the role of Honorary Research Fellow at Lancaster University.
---
Juliet Whitley
Trustee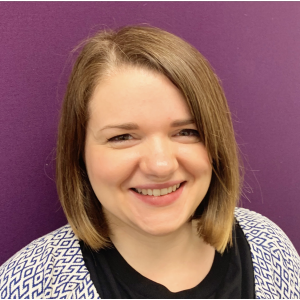 Juliet grew up in the Eden Valley in Cumbria and, after graduating from Nottingham University in 2009, she spent several months as a volunteer at CDEC. Juliet then started a career in the charity sector, including stints at BBC Media Action, the National AIDS Trust and VSO India. Since 2012, Juliet has worked at the Department for International Development (DFID) in a range of roles and countries - from the Ebola crisis in Sierra Leone to the humanitarian response in Iraq, with a strong focus on the rights of women and girls and the most marginalised. Juliet is currently a Senior Adviser in DFID's Sexual and Reproductive Health and Rights Team, based in London. She is delighted to reconnect with Cumbria and CDEC as a Trustee, where she hopes to bring useful perspectives from the donor world as well as connections from across the UK.
---
Jim Connolly
Trustee
Jim is an experienced 11-18 teacher who leads successful departments in a large school in the north of Cumbria. He has supported the development of Citizenship, PSHEE, RSE, Religious Education and Philosophy across many schools in the region and currently chairs the Carlisle Secondary Learning Consortium group for Religious Education. Jim has mentored trainee teachers in Citizenship and Religious Education and has worked with charity and public sector bodies both regionally and nationally. His interest in development education began when he visited Tanzania as a student in the 1990s, and this has continued through his development of teaching resources and projects over his twenty years as a teacher and curriculum leader.
---
Dr Margaret Riches
Vice President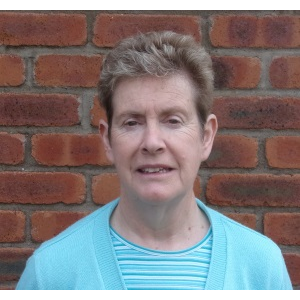 Margaret spent her career in education, developing, advising and supporting cross-curricular learning. As senior lecturer at St Martin's College, Lancaster for Primary Education and Geography, Chris Rowley introduced her to CDEC for the first time. Margaret began to borrow resources from CDEC for training sessions with students. These resources encouraged her students to use enquiry methods as an effective strategy for teaching and learning. Later on, as Director of Cumbria Arts in Action which was based in the same building as CDEC, she reconnected with CDEC and became a trustee, offering her valuable experience in education and cross-curricular and experiential learning. She is now a vice president and continues to support and offer advice to the CDEC team
---
Chris Rowley
Vice President
While a lecturer at Ambleside in the early 1990s, Chris was involved in bringing CDEC to Ambleside from its previous base near Workington. During his involvement in CDEC, Chris was partly involved in introducing Philosophy for Children as an approach to development education. He is now retired and living in Kendal.
---
Eleanor Knowles
Vice President
Eleanor Knowles' connection with CDEC began in 1991 when she developed a new community linking project idea, led by the Development Education Centre in Preston. From 1994 Eleanor was the leader of this Lancashire and Cumbria linking programme based in Preston. In 1998 Eleanor moved permanently to the CDEC team, first taking a lead on community-based programmes, and then filling the role of centre officer. Eleanor became the first full-time Director of CDEC, specialising in the fields of Philosophy for Children, school linking, and anti-racist education. She remained in this role until leaving to become a primary school teacher in 2012. As Vice President, Eleanor continues to champion the work of CDEC in her own school, supporting P4C and global citizenship projects and supporting other teachers in developing their knowledge and understanding of global citizenship.
---
Joe Human
Vice President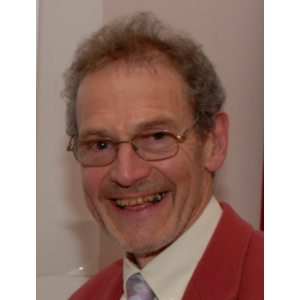 Joe taught for 20 years, in Kenya, Papua New Guinea and England, following which he worked for Oxfam GB for 20 years, mainly in communications. As a teacher, education worker and campaigner, he used many of the methodologies of development education to promote awareness of global issues. In 2002 he retired to Keswick, where he was a founder member of the local Fairtrade campaign, and in 2004 he was instrumental in setting up Cumbria Fairtrade Network, of which he was coordinator until handing over to CDEC in 2015. Joe was on the board of CDEC for six years until 2015 and was a trustee of the Fairtrade Foundation until 2012. In 2010 he was awarded the MBE for services to Fairtrade in Cumbria and to Oxfam.
---
Geoff Cooper
Vice President
Geoff was introduced to CDEC through his wife, Lorna who worked as the co-ordinator in the 1990s and later he became a trustee for eight years. In his early days, he taught in Sierra Leone on VSO and completed an MA on trade and development in West Africa. He has taught in schools, colleges, outdoor education centres and for the Peak National Park. He is particularly interested in the links and shared values between outdoor, environmental and global education. He has helped develop a Global Outdoors project with CDEC staff and organised a series of workshops for teachers and outdoor leaders.
---
Coral Davies
Vice President
After working in music education and teacher training at Durham University, Coral retired to Cumbria and became involved as a volunteer with the Ambleside Oxfam shop as volunteer manager then as convenor for Fair Trade products. Involvement with CDEC from 2001 provided a further opportunity to explore and share understanding of global education. Coral later served as secretary to the board of trustees until retiring as a trustee in 2017 and continues to be encouraged by the contribution CDEC makes to promoting global citizenship in Cumbria and further afield.