Laura Goad
Director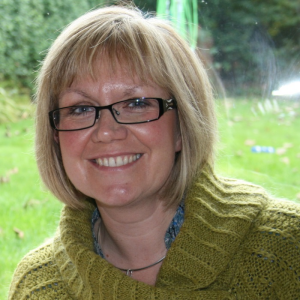 You are very likely to see Laura out and about making connections and creating opportunities for CDEC. As well as being a strong, optimistic force behind the CDEC team, she keeps a careful and trusting eye on the day-to-day operations while seeking new funding and project opportunities that help to ensure the organisation continues to be a force for good.
---
Debbie Watson
Global Education Officer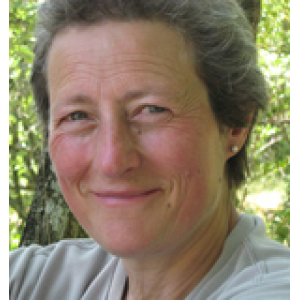 Debbie is passionate about creating opportunities for children to participate in excellent global learning, and is a forest schools, eco-schools and environmental expert. As well as running the Global Schools project, Debbie is instrumental in leading the development of new CDEC courses and is one of our associate tutors.
---
Claire Ward
Finance and Admin Officer
Claire keeps us all running like clockwork! She keeps a careful eye on our finances but also makes sure that you are booked onto courses correctly. She looks after our members and keeps the CDEC office and resource library running smoothly.
---
Lucy Graham
Communications Officer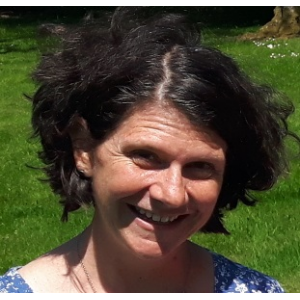 Lucy is at hand to share CDEC's achievements and make sure we all know about the opportunities that CDEC offers Cumbria's communities, be it schools, organisations or local groups. If you are interested in helping to promote CDEC, please drop Lucy a line.
---
Associate Trainers
Our courses are run by our expert associate trainers. They have all been selected because they have a strong background in and experience of global learning issues and topics, including embedding global learning, philosophy for children and student voice, to name a few. They are supported by core CDEC staff and receive regular training in our latest courses and approach to ensure they are giving you their (and our) best!
---
Katie Carr
Associate trainer
Katie Carr is an experienced trainer and facilitator (CIPD qualified) with over 15 years experience in statutory, further and higher education. For five years she was CDEC's director, supporting schools, organisations and the wider community to engage with education for sustainability and global citizenship. She works across the boundary of research and practice, and is an expert in sustainable leadership. She is passionate about youth voice, and is a strong advocate of participatory practice. She has delivered lectures on educational change as part of Lancaster University's MA Education
---
Jane Yates
Associate trainer
Jane is well known in Philosophy for Children (P4C) circles as a registered SAPERE P4C trainer providing accredited courses in Foundation (Level 1) and Advanced (Level 2) P4C. She originally trained as a primary school teacher and while at Charlotte Mason College started to borrow resources from CDEC in 1989. She believes it is this that certainly set her off on her global learning pathway. Jane worked as a primary school teacher and then began extending her experience to global learning and P4C. Her tremendous work in this area won her Think Global's Global Educator of the Year Award in 2017! She runs courses in Cumbria, nationally and internationally.
---
Carol Lewthwaite
Associate trainer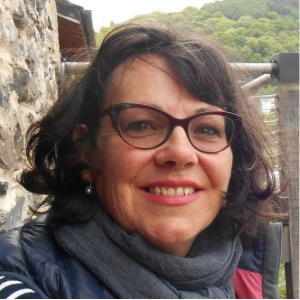 Carol, until recently, was a primary school teacher in Cumbria with the responsibility of global lead teacher. After 14 years in teaching, she understands embedding global learning into primary schools and also using P4C in the classroom. Before training to be a teacher, she worked in science as a laboratory chemist in the nuclear industry for 10 years. Here she developed a profound sense of responsibility for the environment. As her career developed into management roles she gravitated towards training and development, to eventually start her teaching career, and is now pulling all this experience together as a CDEC associate trainer.
---
Margaret Longstaffe
Associate trainer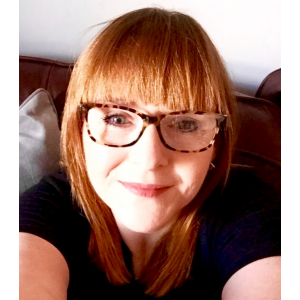 Margaret is a very experienced primary school practitioner with a passion for CDEC and what it is we are trying to achieve. She has worked extensively throughout Cumbria for over 20 years as a primary teacher and headteacher. For the past five years she has worked as an independent consultant and trainer, writing and developing training materials and supporting schools on areas including the Early Years, outdoor and experiential learning, continuous provision, maths, literacy, art and safeguarding, SEND, alternative provision and Pupil Premium Provision and Reviews. Margaret loves working on new projects and with new people. So being part of the associate trainer group is stimulating and fun. And it helps her support CDEC and the important role CDEC has in working closely with schools to raise awareness of and achieve the Global Development Goals.
---
Volunteers
Volunteers make up a crucial part of CDEC's team. We have always been supported by a number of dedicated volunteers and rely on volunteers to help us with all kinds of tasks, from stuffing envelopes, checking our resource boxes to helping to deliver our exhibitions around the county. If you would like to volunteer with us, you can find out more about volunteering with us in our volunteering section.